experience with Best Land Survey Firm
about us land surveying firms
Sonar Bangla survey consultants is recognized as one of the digital and best land surveying firms in Bangladesh. Moreover Sonar Bangla Survey Consultants provides Digital land survey services and land planning for the development of private and public projects. Since 2013 Sonar Bangla Survey Consultants has helped hundreds of clients to maximize the value of their projects by finding potential opportunities. SBSC Ltd generally works for
What makes us Best land surveying firms??
We provide variety of project solution
Since 2012 we have done more than two thousand projects in various fields. Moreover We're confident at Topographic Survey, Contour Survey, Township Survey, Road Survey, Control Survey, Leveling Survey, Route Survey, Compass Survey, Setting out Survey, RTK GPS & GPS Survey Hydrographical Survey, Travers Survey, Railway Survey, Pipe Line Survey, Canal Survey, Building & Construction Survey, Transmission Lines Survey, Layout Design Survey, GIS Survey, Bridge Survey.
Experienced project manager
We've project managers and surveyors with 20 to 10 years of experience in their relevant field. And that makes us the best land surveying firms in Bangladesh.
Our team is your team. When your mission is to be better, faster, and smarter, you need the best people driving your project forward. You need people who can create the best output that aligns with the project's goals. They can analyze data to optimize every tactic along the way.
In the world of land surveying, Company in Bangladesh. we are ready with all the latest tools, equipment, and software. We always carry all the suitable tools for certain projects. Being the best land surveying firms Sonar Bangla Survey Consultants of Bangladesh is equipped with SOKKIA, KOLIDA, TOPCON, SOUTH, etc renowned company's equipment. We have Multiple Level Machines, Total station, RTK Machines in different versions from different companies.
Check all of our equipment from the table below.
Our land surveying firms Mission
Being the Best

land surveying firms

in Bangladesh our Key Missions are:
As a Digital and Best land surveying firms in Bangladesh. we are Promoting information technology in pursuit of the "vision-2022″. Announcement by the Bangladesh government to improve the digital land survey and records management. There is no alternative of Sonar Bangla Survey Consultants Ltd To modernize the land-base, sustainable land survey service. Sonar Bangla Survey Consultants is always public-friendly and public-welfare-oriented Land Survey Firm in Dhaka, Bangladesh
"Key Vision of the Best land surveying firms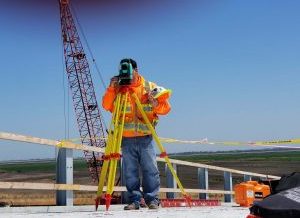 Project Managers & Surveyor
Reaching all over the Country
Firstly, the Survey team observes the project through the local visit, google, or any other data source. Then they get prepared for the final field work.
Secondly, they get prepared with their preferred tools. And execute the final fieldwork with supreme proficiency. Proper data collection is the main challenge in fieldwork that requires knowledge as well as experience. And we have enough amount of both.
Thirdly, CAD work is the most important part for the realization of project purpose and presentation. Our surveyors are experts in CAD work alongside the field work.
Land Surveying Firms Project Submission
Fourthly, It's time to submit the project. Sonar Bangla Survey Consultants submit their project via CD Drive, Pen Drive, Online for the soft copy and also submit the hard copy in printed format.
Saturday-Thursday, 9am until 6pm